SENIOR DETAILS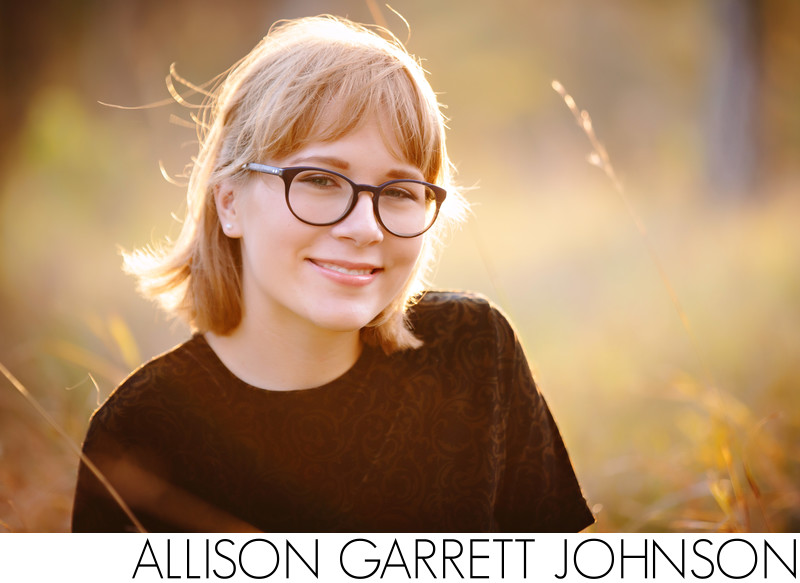 WHAT TO EXPECT FROM YOUR SENIOR SESSION WITH ALLISON
BEFORE THE SESSION
My goal is to create a memorable experience for seniors with an end result of a collection of amazing images. If you are just looking for a couple of 4x6 prints or only want to post a few photos on social media, I may not be the photographer for you.
Prior to the session we will either meet in person or set up a call so I can get a better idea of what you have in mind and what I can do for you. We will discuss locations, outfits, specific ideas you might have, and go over some ideas to make your senior experience a huge success.
DURING THE SESSION
I have two options for sessions and they typically last either one hour or two hours depending on your preferences and budget. We typically visit multiple locations for a huge variety of backgrounds and settings. You will be amazed at the selection of images that can be created in a relatively short time. There is a short window of time each evening where the light is at it's best, so with some prior planning we will do everything we can to take advantage of that golden hour (or two) while making it a really fun and stress-free experience.
AFTER THE SESSION
A few weeks after the session, clients get to review all their session photos—purchasing decisions don't need to be made until after you see all your images.
There are three post-session "collections" available. Each collection includes a set number of high-resolution digital files available for download and complimentary print credits to purchase products from your private gallery shop. I offer beautiful canvas gallery wraps, framed and mounted prints, smaller gift prints, and handmade albums. I have a large collection of samples in the studio to give you a better idea of what I offer.
Your final order will be finished approximately four weeks from the date the order is placed. For local clients I am happy to deliver the order to your door. Having the chance to share the final product is one of the best parts of my job!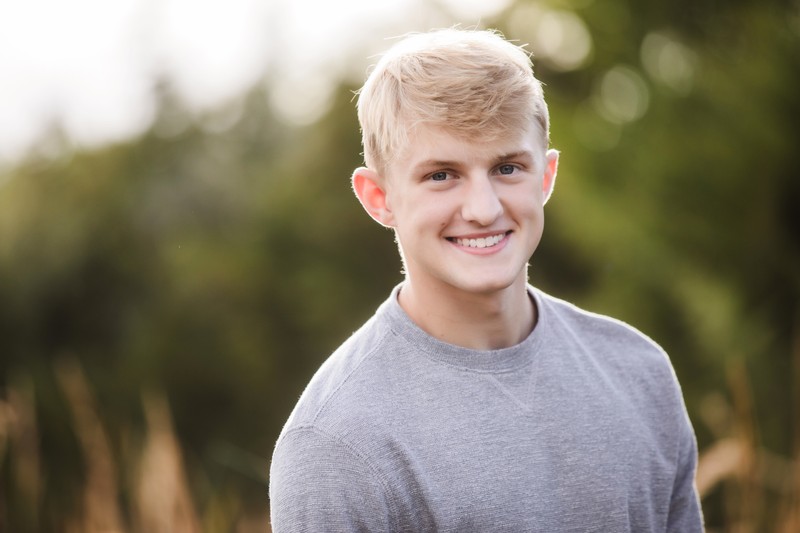 FAQ
WHAT SHOULD WE WEAR?
With seniors we typically don't have to worry about coordinating with anyone else, so the options are pretty much endless. I'm more than happy to help you with specific ideas and often clients will bring in some of their selections ahead of time or send photos for input. The one rule I do suggest is to avoid neon colors. Not only does it put all the focus on the outfit rather than the person, but it can also make skin tones look a little crazy. For seniors it's a great opportunity to use their clothing to show off their personality and style.
WHAT IF THE WEATHER IS BAD? OR SOMEONE IS SICK?
Weather conditions can play a big role in the session and I most definitely don't want anyone to be uncomfortable. If it's extremely hot, cold, windy or raining we can always reschedule. Even an overcast day can be less than ideal if you are looking for gorgeous backlit images. I want the best photos possible and if the weather is going to be a big factor in the success of the day I will often recommend moving the session to another date.
In the case of illness or injury, I will always recommend rescheduling. We want everyone to be at their best for the appointment.
WILL YOU TRAVEL?
Yes, I am more than happy to travel for sessions. While I am based in Seward, a large portion of my sessions are on location in the Lincoln area and I always love the opportunity to shoot in new areas around the state. There are no travel fees for locations in a 40 mile radius of Seward. Beyond that, my travel fee is $.65/mile.
HOW DO I BOOK?
To officially reserve a session date I require a signed contract and payment for the session fee which can be done entirely online. Once it gets a little closer to your appointment we will start to finalize details and come up with a plan for the session. Contact me to reserve your date now!