WEDDING DETAILS
I'm so honored to be considered as part of your wedding and look forward to hearing more about the two of you and your day. The role of a wedding photographer is not something I take lightly and I'm so grateful to have had the opportunity to work with so many incredible couples over the years. Even after over 300 weddings I still get the pre-wedding jitters and I can't make it through a wedding day without getting a little emotional. Your wedding is going to be amazing and I would love to be a part of it.


WHAT TO EXPECT
BEFORE THE WEDDING
The wedding photography experience begins long before the wedding day as it often plays a big role in planning the rest of the day. I'm more than happy to sit down with you to plan the schedule in advance (phone or skype work too!). While weddings can always be a bit unpredictable, it's very helpful to have a plan for the day. I'm also more than willing to help you with any wedding questions, even if they aren't photography related. I've been to a lot of weddings and know a lot of other vendors so I'm happy to also play the role of your unofficial wedding consultant. If you can't tell, I just really love weddings! You can contact me at any time and I always make a point to respond as quickly as possible.
About a month before the wedding I will be in touch to start finalizing all the details of the day (if not done already). I will also send you a questionnaire that goes over pretty much everything I need to know for the wedding. We may meet at some point or chat on the phone as everything begins to come together. Finally, I will check in again a day or two before the wedding once we have a better idea on the weather and any last minute details we need to chat about.
THE WEDDING DAY
No need to stress about anything photo related as we will be good to go. Our job is to make sure everything runs smoothly and that you get amazing photos in the process.
There will be times when we need to give direction and times when you may not even realize we are there. Your job is simply to relax and enjoy the day.
AFTER THE WEDDING
My editing process begins with selecting the best images from the day. I remove duplicates, anything unflattering and the images I might accidentally take of my shoes. From there I carefully edit each image individually to make sure the color and exposure are perfect.
About a month after the wedding, your images will be ready! The digital files will be available to download through my website and you are welcome to share them with friends and family.
I am a firm believer that photos do not belong on your hard drive (especially wedding photos!) My job is not finished until I have helped you do something with your photos. Two of my wedding collections include a print/album credit which can be used toward the purchase of canvas gallery wraps, professional prints, wall art, or an album. My top collection includes a gorgeous handmade album and an engagement guestbook.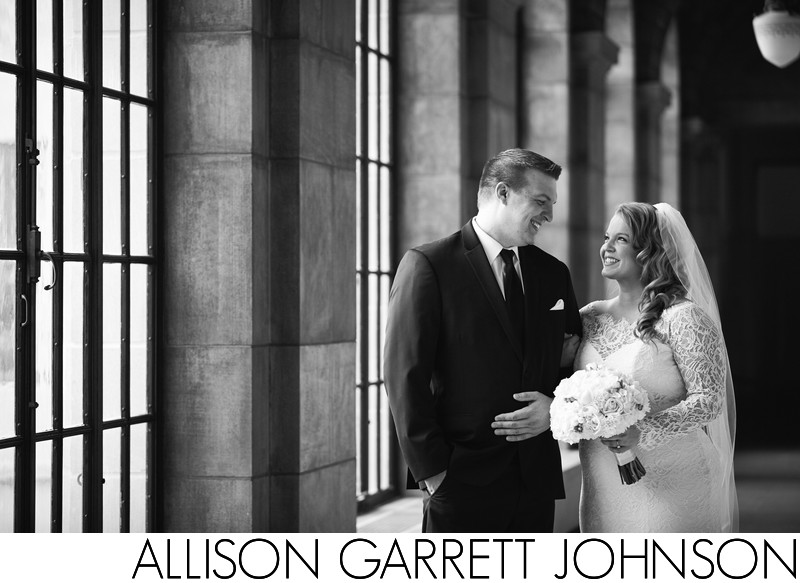 FAQ
WHAT IF I AM HAVING A SMALL WEDDING, OR ONLY NEED A FEW HOURS OF COVERAGE?
I would be thrilled to work with you, whether you need one hour of coverage or ten. If the collections I have available do not fit your needs, I'm more than happy to work with you to come up with a customized option.
WILL YOU TRAVEL FOR WEDDINGS?
Absolutely! My travel fee for weddings that are beyond 40 miles from Seward, Nebraska is $.65/mile, plus the cost of a hotel, if needed. I have photographed weddings in all of the surrounding states, plus one really amazing wedding in New York!
DO YOU WORK WITH AN ASSISTANT OR SECOND PHOTOGRAPHER?
Yes, I rotate between three assistants/second photographers that are absolutely wonderful! They are available to assist with lighting, organize groups, and shoot from a different perspective to catch those behind the scenes moments that I'm not always available for.
HOW LONG DOES IT TAKE TO RECEIVE OUR IMAGES?
Your edited digital files are available approximately a month after the wedding and are delivered through instant download from an online gallery. Your engagement digital files are available approximately two weeks after the session.
HOW MANY IMAGES WILL WE RECEIVE?
This varies so much based on the events of the day. The average for an eight hour wedding day is approximately 500 final edited images. Most engagement sessions include approximately 50 final images.
DO WE GET THE DIGITAL FILES?
Yes, the high-resolution digital images are included for both your wedding day and engagement session. With this you may download, print and share the images as you wish.
WHEN SHOULD WE SCHEDULE AN ENGAGEMENT SESSION?
Whenever you want! Some couples schedule their session a year before the wedding and some wait until a few weeks before. Fall is my busiest season and I typically am booked about 6-8 weeks in advance, so be sure to plan ahead!
DO YOU HAVE INSURANCE?
Yes, I have both business liability insurance and insurance for all of my equipment. I am happy to provide a certificate of liability for your venue on request.
WHAT KIND OF EQUIPMENT DO YOU USE?
I primarily shoot with a Canon 5d Mk. IV, with professional lenses. I have plenty of backups as well as professional lighting gear. All together it probably cost more than your car.
HOW LONG HAVE YOU BEEN IN BUSINESS?
I photographed my first wedding in 2003 as a college student. I've been a full-time photographer since 2009 and have photographed almost 300 weddings. Best job ever.
CAN YOU "PENCIL ME IN"?
I am not able to hold any dates without a signed contract and retainer. If you decide you would like to book with me, just contact me to request a contract.
WHAT IS YOUR PAYMENT SCHEDULE?
A non-refundable retainer of $800 is due at the time of booking. The remaining balance is due two weeks before the wedding.
WHAT IF YOU CAN'T MAKE IT TO OUR WEDDING?
It would have to be an extreme situation for me to not make it to a wedding. I take the responsibility of photographing your wedding very seriously, and in the very unlikely case I am not able to be at the wedding I have an extensive network of photographers that would be willing and capable to take over. I can promise you will be well taken care of!